About Us
Premier Insurance Associates Inc. is an Independent Insurance Agency, which means we represent many different companies so we can find the one that is right for you. We can shop your insurance for you instead of you having to call around.
Our goal is to provide you with the insurance you want at the lowest possible price, while providing you with the highest level of customer service. We can furnish you with an assessment of your insurance needs and a choice of which package fits you best.
It helps to find an agency that you know and can trust. Our staff has the knowledge and experience of our insurance products to provide maximum benefit and protection to our clients. Let one of our licensed professional insurance agents help you with any of your personal or business insurance needs serving Cincinnati, Ohio.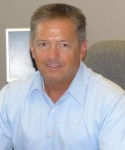 Greg York
-
Agency Principle
Born and raised in Cincinnati, OH, Greg graduated from Princeton High School and attended the University of Cincinnati. Greg entered the insurance business in 1986 as a multiple lines agent and has been involved in agency operations ever since. Greg now lives in Liberty Township, is married to wife Madonna and has two daughters; Tara who has graduated from The Ohio State University and Jamie who graduated from Good Sam Nursing school. When not working, Greg enjoys spending time on the water with his family and friends enjoying the boating life.
Stephen Williams
-
Agency Principle
Born and raised in Massachusetts and graduating from HS in Plymouth in 1966, Steve then came to the Midwest and graduated from Indiana Wesleyan University in 1970 and later finished a Masters degree in Mathematics from Purdue University in 1977. After teaching HS Mathematics for 4 years, Steve entered the insurance business in 1974 and today is a partner in Premier Insurance Associates. Steve resides in Maineville with his wife Linda and they have 6 grown children and seven grandchildren. They are active in church ministry at Faith Bible Church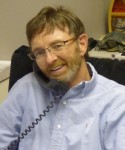 Paul Vernon
-
Agent
Paul grew up in West Chester (Pisgah), went to Lakota High School, and the University of Cincinnati. He has more than 36 years of experience in all types of insurance. He lives in Morrow with Christie. Their son Mitchell graduated from Eastern Kentucky University and is a sponsored rock climber. When not working, Paul & Christie enjoy traveling in their motor home, running, kayaking, and climbing.
Tom Covert
-
Agent
Born and raised in Cincinnati, OH, Tom graduated from Madeira High School in 1961 and completed a BS degree in Management & Psychology from the University of Cincinnati in 1970. Tom entered the insurance business in 1963. He has over 30 years experience as a Personal and Commercial Lines Underwriter, 10 years as a personal lines marketing Rep, and 4 years as a licensed Property-Casualty agent. Tom resides in Fairfield with his wife Judy. They have two children and five grandchildren.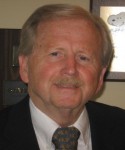 Don McCoy
-
Agent / Business Insurance Specialist
After graduation from West Carrolton, Ohio HS. Don honorably served in the U.S. Navy. He attended Golden Gate University in San Francisco, CA. He has over 35 years of insurance experience specializing in small to medium sized business clients. He has a special interest in auto restoration and enjoys assisting auto repair shops with their insurance programs. He has 2 daughters, 1 son and wife Fran who joins him in their acoustic folk music duet. He is very active in serving the church music ministries.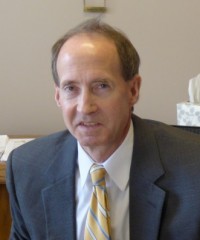 Tim Deibel
-
Life Specialist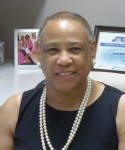 Helen Garrison
-
Customer Service Represenative
Pam Giblin
-
Customer Service Represenative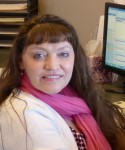 Patty Jelliffe -
Customer Service Represenative
We are licensed to transact property and casualty business in the following states: Ohio, Indiana, Kentucky.